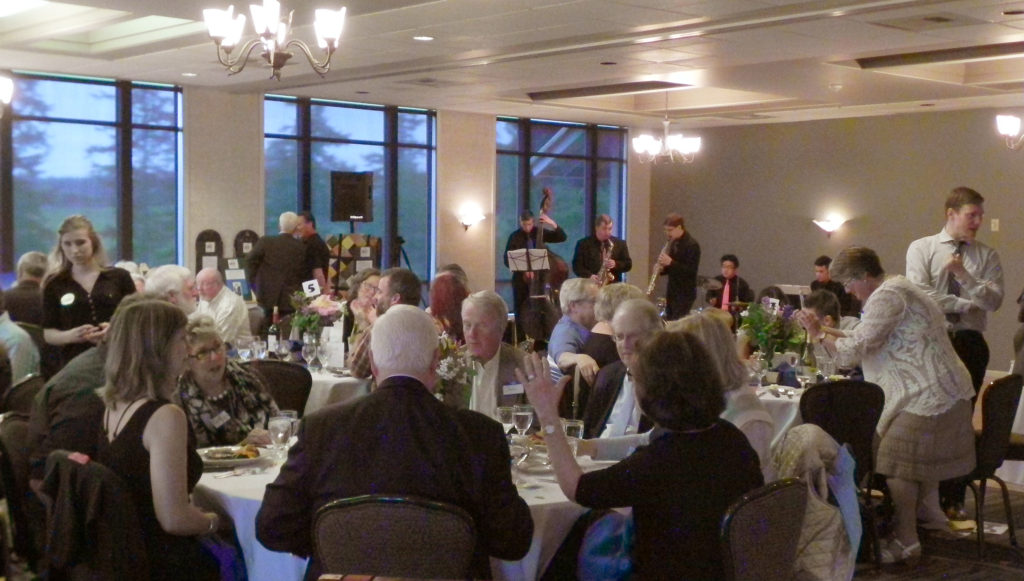 Thank you to all the people who attended the 2015 Dinner Gala and Auction and to all the sponsors and businesses who donated to the event.
Thanks to you, approximately $14,000 will be added to the amount to be used for teacher-requested classroom grants for the 2015/16 school year.
Additional thanks to Jim Freeman, our emcee for the evening, the SWHS Jazz Band combo, the SWHS Music in Motion Choir, the SWA Robotics Team, SWSD Superintendent Dr. Jo Moccia for leading the medallion game, and Betty Bond, the SWSF Board member who organized the event.
Listen to what Gavin Imes, last year's student representative on the Foundation Board, had to say about the Foundation and the effect it has had on his life.