Are you someone who would like to have a direct effect on student education in our South Whidbey community?
Do you have a particular academic or artistic area of interest that is so near and dear to you that you would like to help foster it in our schools? If so, then the Foundation's "Adopt-A-Grant program" will be of interest to you.
Each year the Foundation receives dozens of requests from teachers for innovative projects, programs, or equipment in order to enrich their students' education. Our Board works hard to raise money to fund these grant requests, but we don't always raise enough.
That's where you come in.
We're looking for sponsors – community patrons, really – to fund a particular grant proposal of special interest to them.
We've included synopses of all the grants approved for funding for the 2015/16 school year. If you find a particular request that speaks to you, please contact our Adopt-A-Grant coordinator and Board member, Bob Wiley, or Board President Chris Gibson at the contact information provided below.
Please note, you can adopt a grant already funded by the Foundation.  Doing so simply frees up the previously earmarked Foundation funds to be used for another underfunded grant.
"Why not just make a general donation?" you might ask. Well, you certainly could, but we are trying to build relationships through this program. For instance, the teacher who requested the grant will contact you personally (if mutually agreeable) when you fund their classroom project to let you know how your donation is directly enhancing the learning experience of her or his students.
This holiday season, as you make your year-end charitable gifts, please consider our Adopt-A-Grant program.
Contact: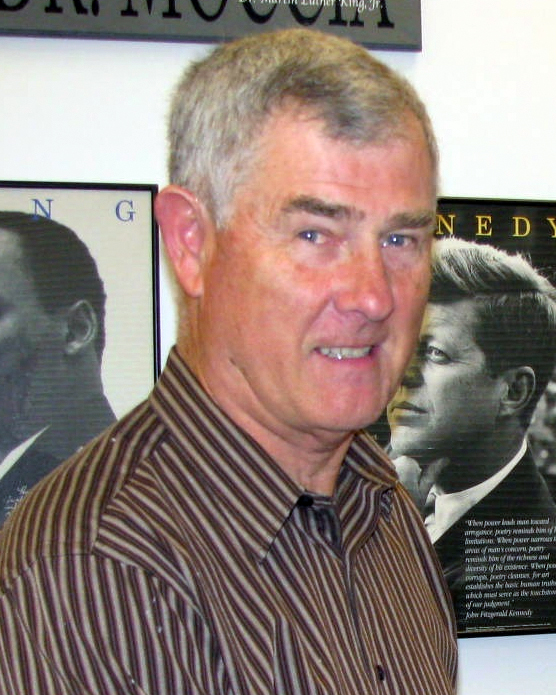 Bob Wiley
email at wileygolfbums@whidbey.com
(360) 321-2326
.
.
Chris Gibson
email at: GibsonC@nwattorney.net
Phone: (360) 221-8099
.
.
South Whidbey Schools Foundation 2015-2016 Grant Requests
Grant  Request 1 – Rites of Passage:
Adult co-leaders will lead a weekly meeting with 12-15 students in 9th and 10th grade, as these are particularly tough ages to navigate, and focus on self empowerment, personal growth, service, and reflection. This, in turn will result in increased participation in school and the community and provide a safe space to learn helpful life skills to use in High School and beyond.  Amount requested: $1,000 / served:  12-15 students in 9th and 10th grade.
---
Grant Request 2 – Update the HS school library:
Providing updated books and books that appeal to all interests is important. Books would be updated to include more genres that interest young men, such as military and sports and add more cook books, medical science, psychology, nursing and other occupational books.  Amount requested: $1,500 / served:  all high school students.
---
Grant Request 3 – Kindle Fires:
Kindle Fires can be used by high school students with disabilities to read assigned readings through the Sno-Isle library system. Students may check out the kindles to use at home and the assistive readings features will help students better understand the text. Also, the kindles can be used for many years to come.  Amount requested:  $1,500 / served:  SW High School Special Education students.
---
Grant Request 5 – Can you see a leader in me?:
The elementary school utilizes a student-led Mediator team to help resolve problems that arise among peers.  Funds are needed for new vests to replace the old worn out ones, and to allow for the addition of new positions on the team. The addition of new positions will  give every student in 4th and 5th grade the opportunity to show and develop their leadership skills that will help them throughout their life. Amount requested:  $564 / served:   30+ 4th and 5th grade students.
---
Grant Request 6 – STEM field studies and fair:
This grant will provide continued support for the 7th grade marine and garden studies that have been pursued the past three years at Langley Middle School. These programs help students learn to effectively design, research and present scientific studies, which they will have the opportunity to do at the March Science and Engineering Fair.  Amount requested: $1,500 / served: all LMS 7th grade students.
---
Grant Request 7 – 7th grade outdoor learning expedition
This project will allow 7th graders to explore the outdoors in a fun and informative way. 7th graders will go in groups on a boat in the bay around Langley and learn from students from the UW School of Oceanography, NOAA and Whidbey Watershed Stewards. They will collect data (drawing on math skills and science) and will also learn about Washington's history and how the health of Puget Sound plays into Washington's economy, recreation and food supply. Amount requested: $2,060 / served:   all LMS 7th grade students.
---
Grant Request 8 – Emotional behavior management
This project would serve kindergarten through 3rd grade classes by teaching those with behavioral issues to better self-manage the stressors and anxiety that lead to problems, both in and out of the classroom. The project will utilize interactive games to teach self- management skills and to develop of internal awareness.  Amount requested:  $961 / served:  All K-3 students.
---
Grant Request 9 – Stability balls – "Sit for Success"
Kids have lots of extra energy and it is tough for them to sit still for long periods of time. Children will be provided with yoga balls to sit on if desired. It provides them a way to get out energy while staying focused. Studies show that sitting on stability balls improves productivity, focus and improves overall health. Amount requested: $353 / served:  SW Elementary Special Education students.
---
Grant 10 – Marimba Project
Marimbas are being built at South Whidbey High School to serve the students in the Music Service class, and to allow non-performing students to delve into the performing arts. The marimbas will serve as a tool to convey information about Zimbabwean music and how it has influenced American music. The marimbas will also benefit students who wish to create a club to share their music with the school and community.  Amount requested: $1,500 / served: 7+ SW High School music students.
---
Grant Request 11 – South Whidbey Underwater Robotics Class
Underwater Robotics program at the South Whidbey Academy provides a unique opportunity for students to learn STE(A)M concepts through hands on approach to problem solving. Not only do the students learn the science and problem solving concepts, but they are also asked to think of themselves as entrepreneurs and create their own mock Remotely Operated Vehicle (ROV) company. Given a set of exciting real world challenges (this year includes interplanetary ocean exploration on one of the moons of Jupiter), the students design and engineer their own fully operational prototype.  The program starts with a basic ROV design kit to show new students what it takes to create an underwater robot, as well as provide a refresher course for the more experienced students. After the basic ROV is completed, all of the students will then be tasked to create a robot based on their own creativity, research, and engineering efforts. Amount requested: $3,000 / served: 25-35 SW Academy students grades 6-12.
---
Grant Request 12 –Class Hand-Made Afghan Project – This will be a culminating project for a three-year loop classroom.  Undyed yarn will be purchased from South America, which will then be dyed with Kool-Aid (child -safe dye!) to make it colorful.  Each student will then knit their yarn into 2 squares.  All 54 squares will then be put together to make an afghan.  Student will then raffle off the finished afghan money for Heiffer International, a program that supports women artisans in Peru. Amount requested: $149 / served:  27 5th grade students.
---
Grant Request 13 – Snap and Read Universal
This project is requesting the purchase and use of a program called Snap & Read Universal.  Currently at Langley Middle School 32.7% of 6th grade students score below the 25th percentile on the SATR reading  assessment. 25% of 7th graders and 14% of 8th graders are below the 25th percentile.  These are not all students in special education or who have a 504 to provide accommodations.  These are students who struggle with reading grade level text and therefore face challenges across the school day where reading is required in virtually all classes.  With the common core state standards there is a greater emphasis on comprehension, analysis and application of skills.  Struggling readers face even more challenges if they cannot read and comprehend grade level vocabulary. Amount requested:  $1,000 / served: Up to 300 LMS students.
---
Grant Request 14 – Atomic Modeling
This is part of a set of materials that is currently being used in Physical Science, Biology, AP Biology and Chemistry classes at SW High School. The atomic model sets proposed here will be used to expand the current sets that have proven useful but incomplete. Students use these models to learn basic atomic structure. Amount Requested: $265.00 / served: 250 + 9th – 12th grade science students.
---
Grant Request 15 – Sound Recording Studio
Two SW High School teachers would like to build a recording studio for the school's music programs. All music and choir programs would have access to the studio.  The studio will provide an opportunity for learning real world skills in professional music and recording systems. The recording studio will be a great asset for all of the music programs. Amount requested:  $3,400 / served:  200+ 5th-12th grade students.
---
Grant Request 16 – Elementary School Music Supplies
This project has 6 components that support the music program at SWES. They are:1) Instrument Repair, 2) Tuning the Piano, 3) Marimba Assembly, 4) Purchase two Whiteboard Music Curriculums, 5) Purchase supplies for a Song Writing Contest, and 6) Purchase four Full Spectrum Light Bulbs. Students will be able to use 9 xylophones and/or metallophones that are currently in disrepair, play and hear a piano that is actually in tune, watch classmates perform on the big Marimbas at an assembly, learn curriculum content using an interactive whiteboard, have historical wigs plus quality color photos for our (new) "Composer Wall of Fame" and have the benefit of being bathed in full spectrum light since the music room has no windows.  Amount requested:  $1,256 / served: 520 K-5 students.
---
Grant Request 17 – Healthy Snacks Program:  The Healthy Snacks pilot program will be initiated with two Fifth Grade classes to develop nutritious baked snacks to replace commonly used snack foods, as well as grow fresh micro-greens and pea shoots for snacks. This program will build on the enthusiasm that has been generated by students for eating fresh garden veggies during School Farm classes. As part of the School Farm classes, grade five students helped make 'garden pizzas' for classes coming to the garden.  Amount requested:  $1,200 / served:  50 5th grade students.
---
Grant Request 18: Exploring Watershed Science
For many years Middle School science classes have used nearby wetlands to study benthic invertebrates. Students have collected invertebrates and used them as indicator species for water quality. More recently the program has expanded to include monitoring the stream flow from the Middle School to the Sound. The instruments this grant will purchase will allow students to better explore water quality, groundwater pollution, soils, and beach geology. Amount requested: $600.00 / served: 100 8th grade students.
---
Grant Request 19 – Expressionism and Principles of Design – Action Art
This Action-Art project engages students in two class developmental groups (grades 6-8 and grades 9-12) over a three week period in Expressionism. Led by professional artist/ teacher Carol Way, students will create independent works through the specialized Touch Drawing technique and materials, and with critique and reflection refine these works in order to emphasize principle/s of design. A collaborative "Drawing Game" will be the springboard for these Touch Drawing sessions. Another culminating artwork will be a collaborative banner in Touch Drawings, for the school. The third tier of this Artist in Residence will involve students in a collaborative school project based on Expressionism and integrated with Physics. This collaborative learning will be in form of a large permanent mural on the wall under the covered area at SWA. Amount requested: $2,000 / served: 34 6th-12th grade students at SW Academy.
---
Grant Request 20 – STEM Class Physical Science Set
South Whidbey Academy has limited science resources and this grant seeks to purchase STEM kits that will allow the school to expand its offerings of hands on opportunities for students by providing the prerequisite skills and foundations for STEM classes at the high school level. Amount requested: $523 / served: 22-30 6th-8th grade SW Academy students.
---
Grant Request 21 – A Splash of Red: Book-It Repertory Field Trip Workshops
Whidbey Children's Theater (WCT) will be hosting Book-It Repertory Theater (an award winning theater company from Seattle, Washington) at SWHS on January 13, 2016, for both SWA and SWE students.  Book-It Repertory Theater also offers performing arts workshops with each of their touring productions.  One of these workshops will be included at no extra charge with the touring package WCT has purchased through a Humanities Washington grant awarded recently.  Each workshop serves a maximum of 35 students.  Additional workshops are available at a $150.00 per workshop.  This grant would fund an additional five workshops.  The grant would also allow for the purchase of 21 copies of the "A Splash of Red" by Jen Bryant for each classroom.  Having a copy of the book in each class allows students to refer back to what they have seen, re-read and reenact.  A classroom copy of the book also allows classroom teachers to create further curricular ties to connect with the experience of seeing the play.  This book has ties to themes such as: courage, family dynamics, self-confidence, perseverance and American history.  It also ties to events such as:  Black History Month, Dr. Martin Luther King Jr. Day and Read Aloud Month Amount requested:  $1,065 / served: 600 K-5 students.
---
Grant Request 22 – Redesigning Professionalism: constructing education from the inside out 
This project involves professional development for a team of the high school teachers  reading 7 books on topics including pedagogy, instructional technology, BIG ideas in education, and instructional techniques. Educators will meet 1-2 times monthly to read and discuss professional development. This program provides educators with the opportunity to grow and strengthen educational values, teaching practices, and professional collegiality, and allow for exploration of difficult topics and expanded curriculum. The amount requested will pay for the books.  Amount requested:  $901 / served:  all students who engage with participating teachers.
---
Grant Request 23 – 5th grade Whale Watching Project; Whale Watching boat adventure/Langley Whale Museum
This project is linked to a year-long salmon study program that covered learning about the building blocks of food chain and food webs, looking at estuaries where salmon spend time growing and adjusting to salt water before heading to ocean. The project will allow all 5th grade student to spend time on a whale watching vessel out of Langley Marina, the Langley Whale Museum and the Langley beach (students will contribute $10 each towards the cost of the vessel rental). Amount requested: $1,500 / served: All 100 5th grade students.
---
Grant Request 24 –  Explore: Matter and Its Interactions, Energy Transferred between Objects
Leonard Good leads science lessons and supplies all necessary chemicals, machines, and tools to teach science lessons. He uses many methods to explore and experience the how's and why's of science. His concepts are taught hands-on and he involves students in the process of learning. Leonard instructs students on making their own science toys, which helps reinforce science concepts taught. Amount Requested: $1320 / served: All 100 5th grade students.
---
Grant Request 25 – Salmon in the Classroom
School-wide: K-5 This project provides students with the opportunity to observe and record transformation of developing salmon from egg to alevin to fry.  The goal is to increase student awareness of unique salmon life cycle stages. Students will also study habitat needs, watershed health, and hopefully inspire students to become stewards of the environment.  Amount requested:  $1500 / served: School-wide: K-5 students.
---
Grant Request 26 – Salmon Run: Art/ Sewing/ Writing Project
This is a mixed media project that will focus on the PNW Salmon, It will use scientific and artistic practices to experience the similarities of each approach in learning. Students will develop language arts skills through reading, studying, writing haiku, drawing, illustrating and design. These will lead to the final project of making near life-size Salmons in sewn soft sculpture. All salmon will be displayed in a river, representing the persistence of Salmon returning home against the current. Amount requested: $750 / served: all 100 5th grade students.
---
Grant Request 27 – Understanding Carbon – Middle School & High School
An understanding of the carbon cycle, including problems and solutions, is crucial for 21st century students as they prepare for college and careers.  This proposal seeks to address this aspect of a student's education directly through the purchase and utilization of various tools for measuring and monitoring carbon in the environment.  Not only will it provide for hands-on scientific learning and discovery, but this project also provides an opportunity for collaboration and mentoring for high school and middle school students..  In middle school project will also enhance garden and marina field studies programs.  Amount requested: $2,628 / served: 200 students Grade 7 & 10.
---
Grant Request 28 –  Aquaponics Classroom Prototype for Vegetable & Fish Production & Aeroponic Chamber for Rooting Cuttings
This project involves the construction of aquaponics unit for classroom showcasing of an organic 'integrated farming system' with fish tank, hydroponic growing beds, and indoor lighting system.  The educational benefits include  harnessing and learning about the relationships of natural ecosystems by combining water, fish, micro-organisms, earthworms, plants, seeds, light, air, and people.  It will also reinforce STEM concepts and utilized in CTE Agriculture class- hands-on opportunity for students to build and maintain a home-scale model.  Amount requested: $1200  / served: 30+  high school students per semester.
---
Grant Request 29 –  MakerSpace STEM kits
This project envisions providing STEM kits in the elementary school library for check out, whether it be for a classroom project, a science fair event, , family night, or just for a  rainy day recess.  These kits provide hands-on exploration on engineering and design. Amount requested: $1,195 / served: 500 K-5 students.
---
Grant Request 30 – Bringing Learning to Life -Learning and Serving at South Whidbey State Park
This is a community-based environmental service learning project that focuses on regional and local environmental issues (STEM included), communication, critical thinking skills, connection between academic learning and real world issues, and commitment to civic engagement and Puget Sound stewardship. Students will engage in pre and post classroom based instruction to prepare for a day-long expedition to South Whidbey State park to engage with forest, service and watershed based studies. Amount requested: $2,400  / served: 285 students Grades: 3-12 (SW Elementary, SW Academy, LMS, SWHS).
---
Grant Request 31 – Learning with LEGOs: an Introduction to Engineering,  Programming and Robotics: This project seeks to introduce second grade students to the creative, constructive activities of engineering, programming and robotics, through use of the LEGO WeDo STEM Classroom Packs.  The first year will be an introductory year, in which one class uses the kits and one teacher designs projects and troubleshoots difficulties in implementing the projects. Next year, following additional planning by all three teachers, all three classes of Grade 2 students will participate. Each class will be engaged in projects for approximately 8 weeks. Students work in groups of 2 to complete a variety of projects over the course of 8 weeks.   Amount requested: $3,082 / served: SW Elementary School  72 per year, ongoing, 2nd grade.
---