2015 SWSF Gala Dinner Is May 16
It's time to make your reservations to attend  SWSF's fabulous Gala Dinner and Fundraiser Saturday, May 16, at the Useless Bay Golf & Country Club to support classroom education grants for our kids!
There will be live music, a no-host bar, a before-dinner silent auction, brief reports from students and teachers who received classroom grants this past year, and an after-dinner live auction hosted by popular local host Jim Freeman.
This event is for everyone who supports our local schools and wishes to help support the Foundation in its mission to provide innovative, teacher-funded classroom grants that promote educational excellence.
Dinner tickets are $75 per person and may be purchased online at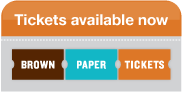 Tickets are $75 per person and include a choice of three entrees.
You can also write a check to SWSF, mark  "Gala" in the memo area and mail it to:
SWSF / PO Box 24 / Freeland, WA 98249. 
If mailing in a check, please download and print this 2015 Gala Mail-in Signup and indicate your choice of either roast prime rib with au jus and horseradish sauce, grilled salmon with beurre rouge, or Portobello Wellington (a vegetarian entree). Each dinner includes a green salad with tomato, asiago cheese and balsamic vinaigrette or a Caesar salad, chef's selection potato or rice pilaf, fresh seasonal vegetable, and a fabulous chocolate dessert with after dinner coffee. Wine will also be served with dinner.
Social hour, live music and silent auction begin at 5:00 PM followed by dinner at 6 p.m.
_______________________________________________________________________________________