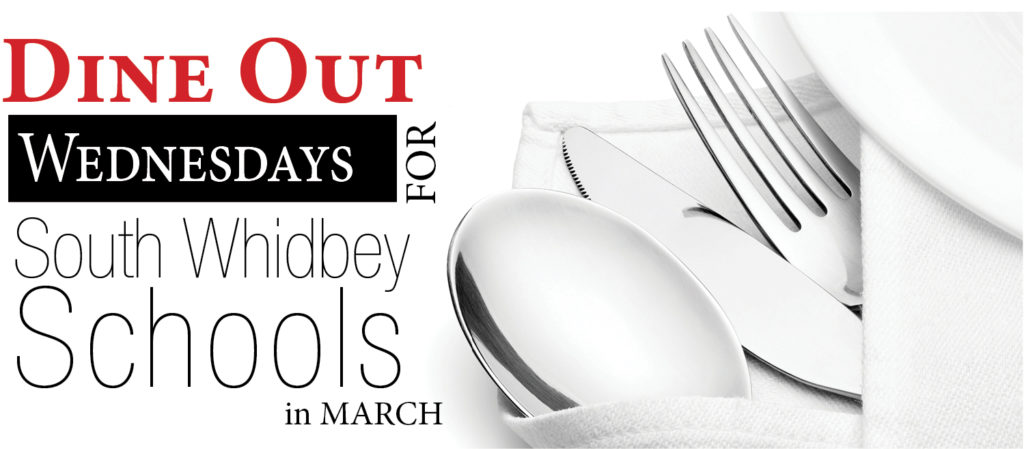 It's Back — The South Whidbey Schools Foundation's popular Dine Out Wednesdays for SW Schools!
Each Wednesday, during March, when you eat at or order take-out from these 13 restaurants, you'll be helping to support the Foundation's classroom grants program!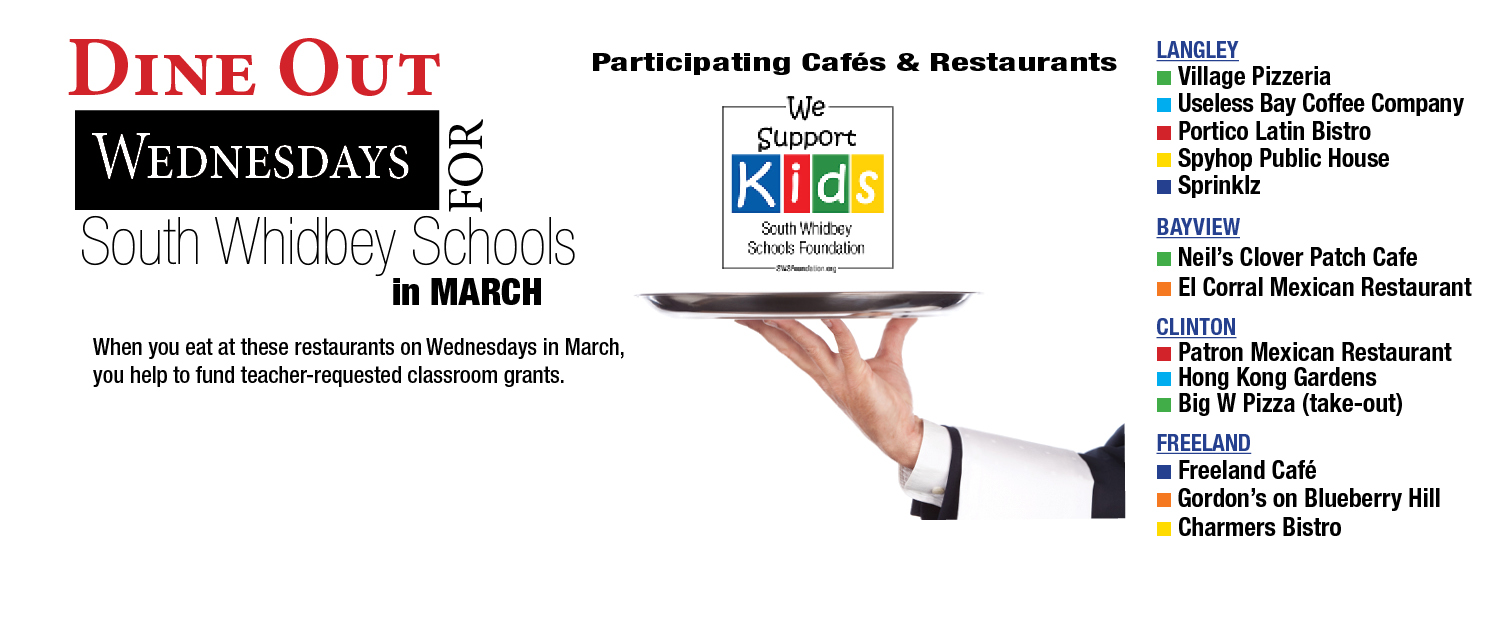 Participating Restaurants include:
Neil's Clover Patch Café, Patron Mexican Restaurant, Freeland Café, Village Pizzeria, Gordon's on Blueberry Hill, Hong Kong Gardens, El Corral Mexican Restaurant, Portico Latin Bistro, Spyhop Public House, Useless Bay Coffee Company, Charmers Bistro, Big W Pizza, and Sprinklz.
---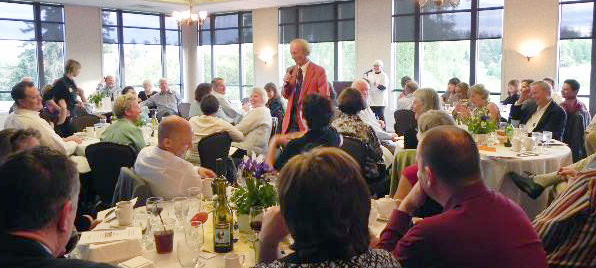 SAVE THE DATE for the Saturday May 20 South Whidbey Schools Foundation Dinner Gala.
New venue this year at Comforts Winery. Details coming soon!
---